Most girls who have curly hair think they don't look as pretty as other girls, but that's not always the case. There are many different hairstyles you can try with curly hair, and most of them look more beautiful when the hair is short.
If you're thinking about getting a trendy haircut, it's important to communicate with your hairstylist to get an idea of what's in style. Here are a few trendy haircuts for curly hair to give you some ideas.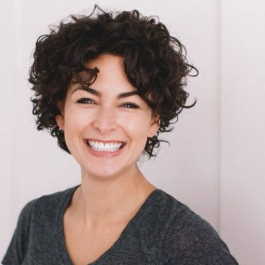 Curls with bangs
Adding curls to your bangs can make you look cooler. It will frame your face and make you look good for both formal and casual occasions. You can also choose to have shoulder-length curls with bangs to get a fashionable look.
Curly pixie haircut
Many young people are choosing to get pixie haircuts. If you want a pixie cut, make sure you go to a salon that can give you the right style for your hair volume and type. Curly pixie haircuts are popular right now and can give you a trendy look that will help you stay fashionable.
Curls with a bob cut
Many women of all ages choose to wear a bob cut. When curly-haired women have a bob cut, it can add volume to their hair. However, it is important to pick a hairstylist who has experience with this particular cut before getting it done. If you want, you can also color your hair to make the bob cut even more stylish.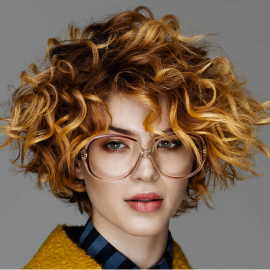 Short modern curls
There are many different ways to wear short, modern curls. You can choose to have a sleek style or go for a more natural look. Whichever way you choose to wear your hair, make sure you communicate with your hairstylist so they can give you the right cut. This type of curls look good on both formal and casual occasions.
There are many other curly haircuts you can try, but these are some of the most popular ones right now. If you want to stay trendy, it's important to find a style that suits you and your personality. Talk to your hairstylist about what would look best on you and don't be afraid to experiment with different styles. With the right haircut, you can look fabulous no matter what your hair type is.